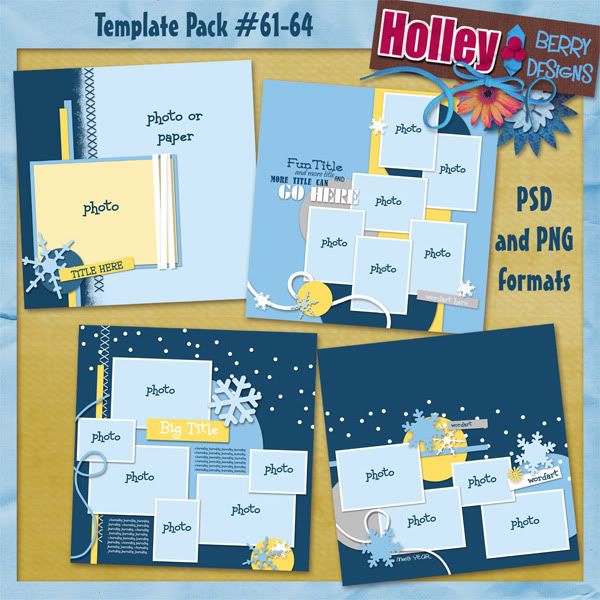 Here are my layouts. For all four of these layouts I used Let It Snow by Purple Tulip Designs and WM Squared Designs. Some items are recolored.
For this last one the snow angels are by me, and will be coming out next week! Oh and I also used Baby It's Cold Outside by Misty Cato Designs.
Here are some more layouts that I've been working on. I used the Fall Gottapixel blog train and also Erica Zane's Let's Get Together Add-on.
You can get these templates by participating in the Template Challenge at
Scrapbook Elements here
. The first one is for the challenge and the second one is the gift for completing the challenge.
And Happy New Year!