Okay I'm trying something different. Lately I've packaged my templates in packs of 8, but I think I might go back to packs of 4. Let me know what you prefer in the poll on the side of my blog. Here's my
Template Pack #57-60
. It is on sale with the rest of the store at
40% off
during our Customer Appreciation Sale until January 2, 2010. Amazing deals right now! Isn't it crazy that it's almost 2010?
Here are the layouts I made the templates from. Below you can see them a little bigger.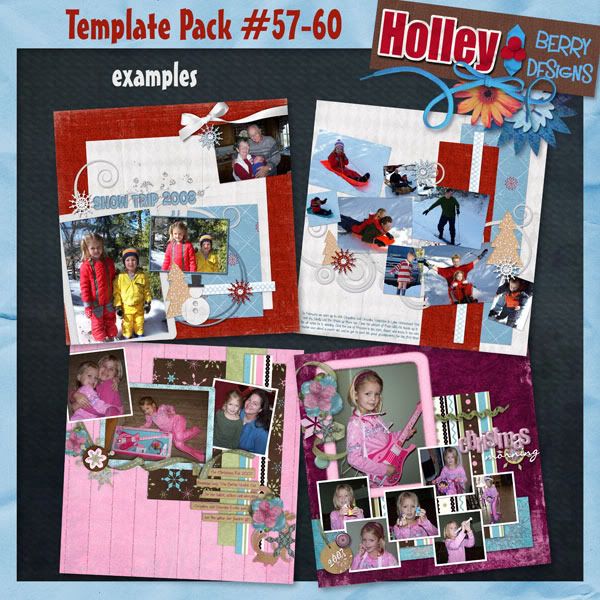 For the first two layouts I used Britt-ish Design's "Happiest Season of All Add-on", a white mini kit with no name that I could find by Studio Flergs.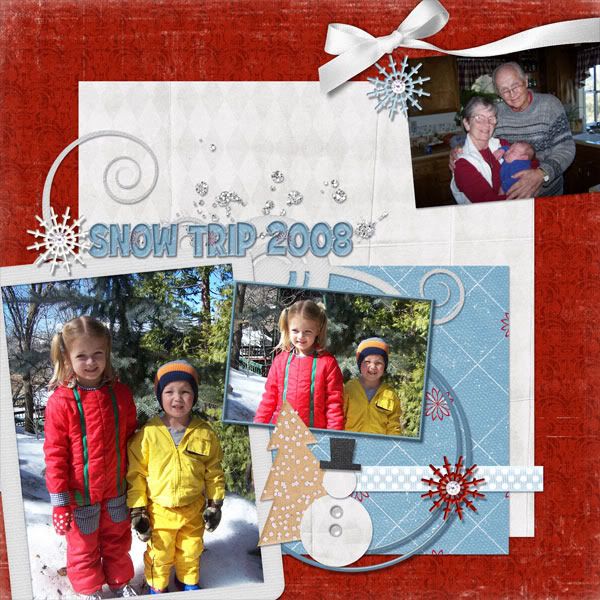 For the next two layouts I used
Snowberry Punched Up
by Kiki Halbert Designs at Scrapbook-Elements.com
And here's another layout I did recently. I used "Let It Snow" by wm squared designs and Purple Tulip Designs.

Here's the template, available as a freebie for about a week, then it will be available in my store. Leave some love if you like my work, thanks!

Download link expired