We had such a fun week going to the beach a couple of times, my daughter had a swim meet last night-which she did great at, and today we are going to a family swim party. That is not leaving me a lot of time for designing. I thought I'd have more time during the summer, but with 3 kids I'm so busy having fun with them! I also haven't been doing as well with working out this week (and eating lots of junk!). I did run this week and I went on a 10 mile bike ride but that was it. Usually I do pilates and weights and some other cadio. I don't beat myself up too much if I miss a day here and there. My goal is to work out 4-5 days a week and if I just get in 4 I'm happy, but only 2 days is pretty poor. Well, I will try better next week. I did get some weeding done this morning in our sad looking backyard, so that was a little bit of arm workout, right? Anyway....
~
I saw in the DST forum that someone was already looking for
2012 Calendar Templates
, so I went ahead and updated mine for 2012! If you want to get a head start on your calendars for next year, these are a perfect way to get them done easily! These calendars make a great Christmas gift, so personal and beautiful! These will be 25% off for two days at
Scrapbook-Elements
.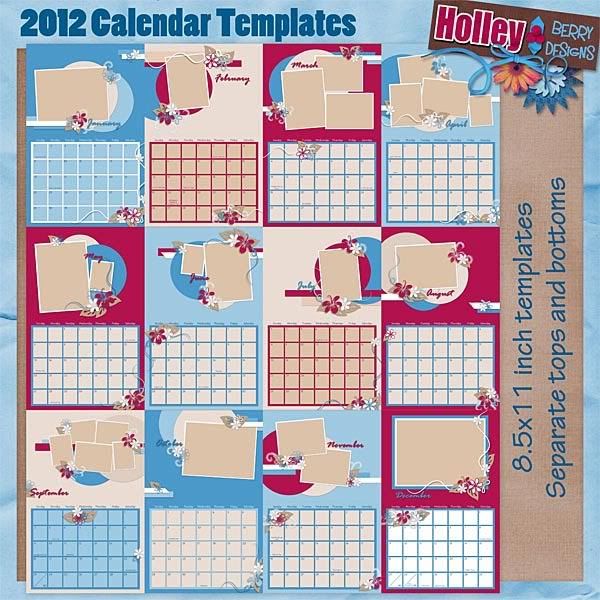 Thanks for looking!