Well the first week of summer wasn't exactly what my kids expected. It's been so cool! They've been expecting swimming, splash parks, slip-n-slides, lots of wet. But we've had to replace those with trips to the park, park, and park (all different parks though). It's been nice and relaxing, but not too boring. Just enough activity to keep them busy, but not bug me every two minutes about what we are doing next!
~
Here are the inspiration layouts: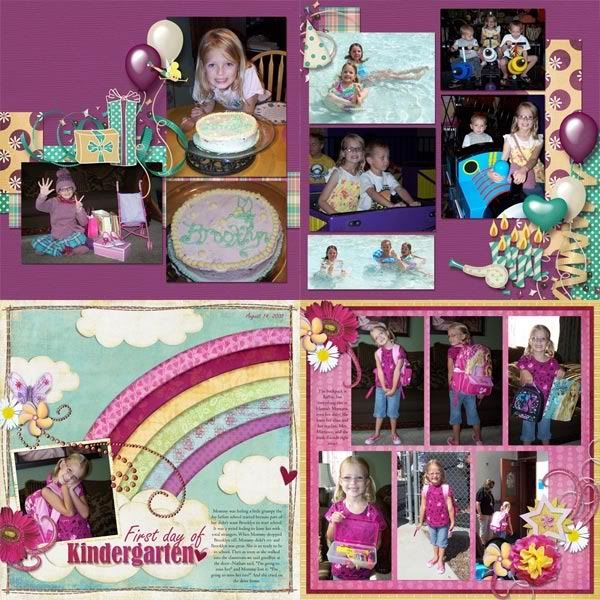 For the first two I used Birthday Bash by Trixie Scraps and Never Grow Up Addon by Britt-ish Designs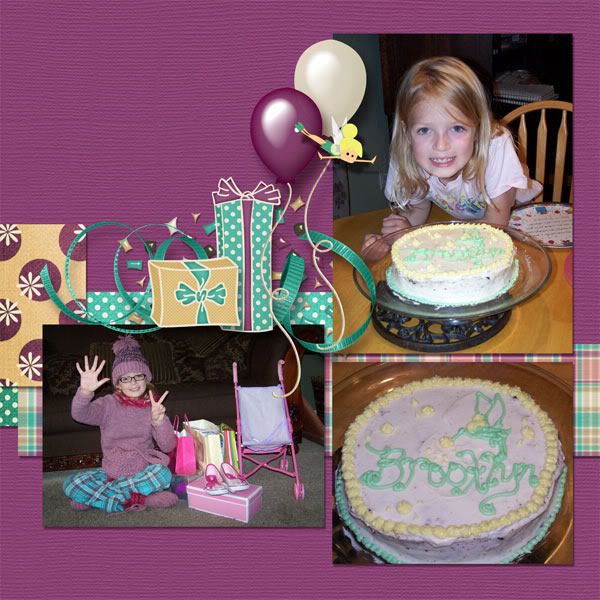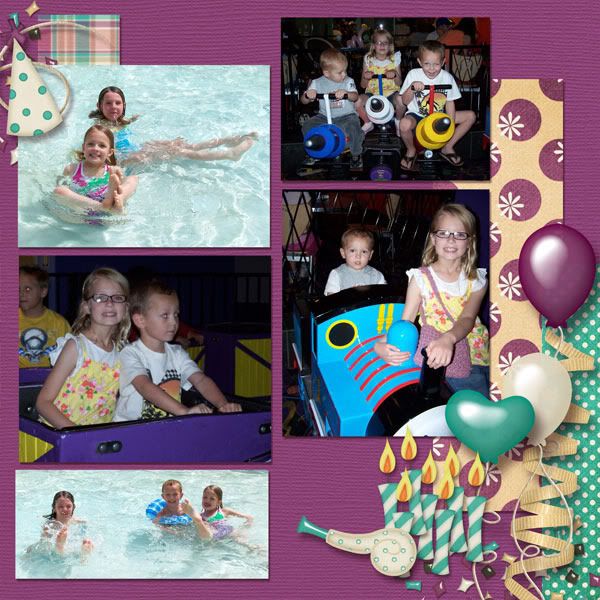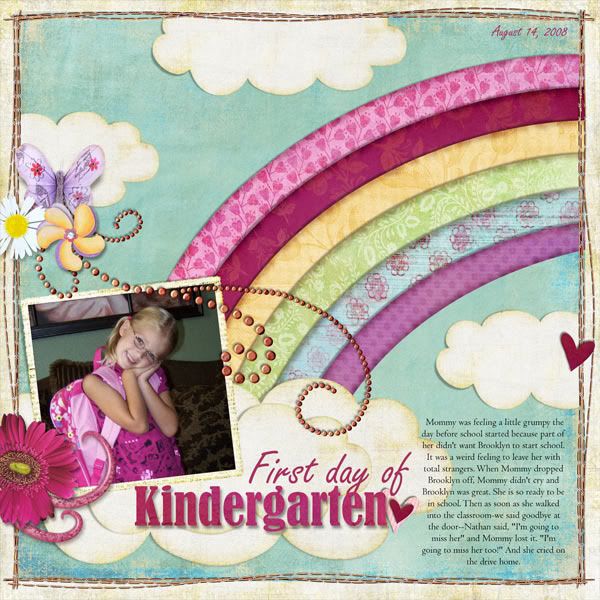 Thanks for looking!