I've got a fun template set this week. It seems like all I have time for right now is making templates with it being summer vacation. But that means we are having fun and creating memories (which means more pictures to scrap!) I also have a freebie for you too, but first here's
Template Pack #129-132
available at
Scrapbook-Elements
and it will be 25% off until Monday night!
Here are the layouts, I love the first two-pager.
And here they are a little bigger. For the first two I used Imagine That by Jen Yurko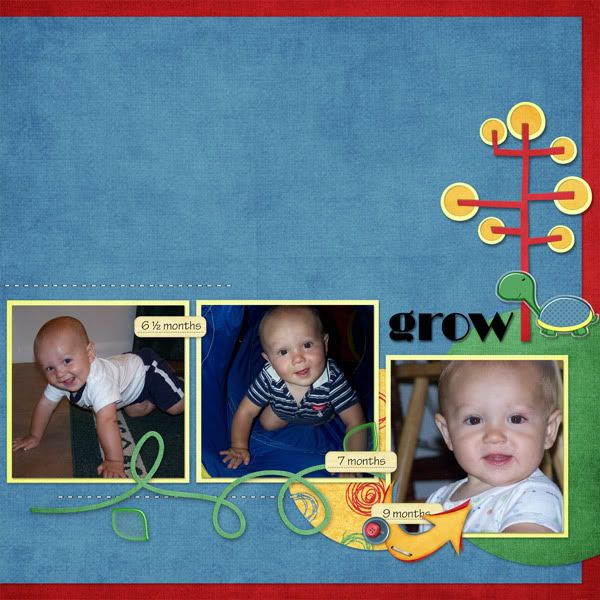 For this one I used On the Move by Ellie Lash and Gottapixel iNSD blog train by Bella Gypsy and Armina Designs
For this next one I used my Name and a Blessing Mini Kit available as a freebie below.
The
LDS Blog Train
is traveling all over the web this month with "A Name and a Blessing"
Your next stop is here: