I feel kind of out of my scrapbook/design groove. My daughter got baptized earlier this month. I was really busy that week doing program, gifts, food prep, etc. I'd like to share the invitation I sent out. I thought I would make a freebie out of it! I used my "Looking for Rainbows" Kit:
And here's the gift I was working on, but framed. I made one for her cousin too, who was getting baptized the same day! They actually had the same due date but ended up being almost 3 weeks apart. My daughter came two weeks early and my nephew came like 5 days late!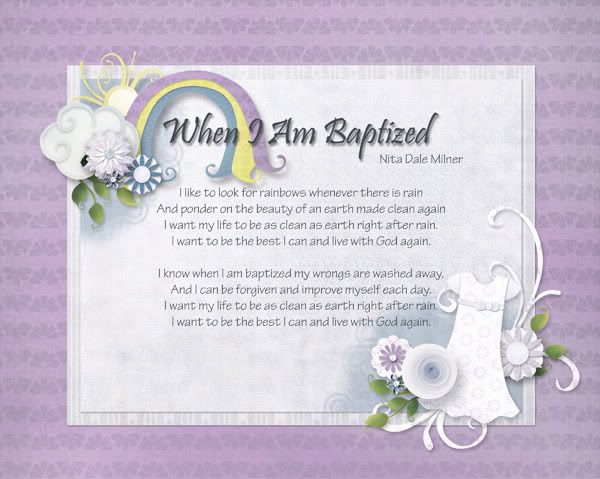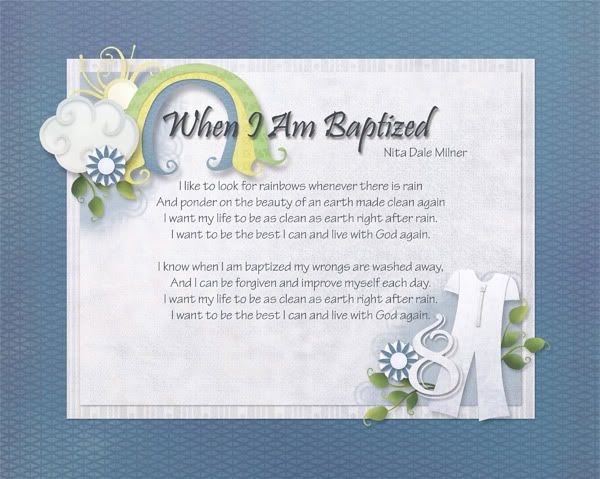 If you want the words to the beautiful song, When I Am Baptized, you can copy and paste from THIS LINK.
Download Backgrounds and Frames HERE
I've also been painting a backdrop for my daughter's second grade play. Wow that has been fun, time consuming, and tiring! Here are some not too great pics from my phone. These are 3 queen size sheets.
I am also working on some paintings for my sister-in-law, who is having her first baby! But I can't show those until I give them to her! I am getting the itch to get back to some scrapbooking and designing though, so look out for some new stuff soon!