Here are my layouts a little closer: For these Incredible layouts I used Incredi-boy Addon by Golden Girls and Britt-ish Designs. The Disney elements are extracted by me.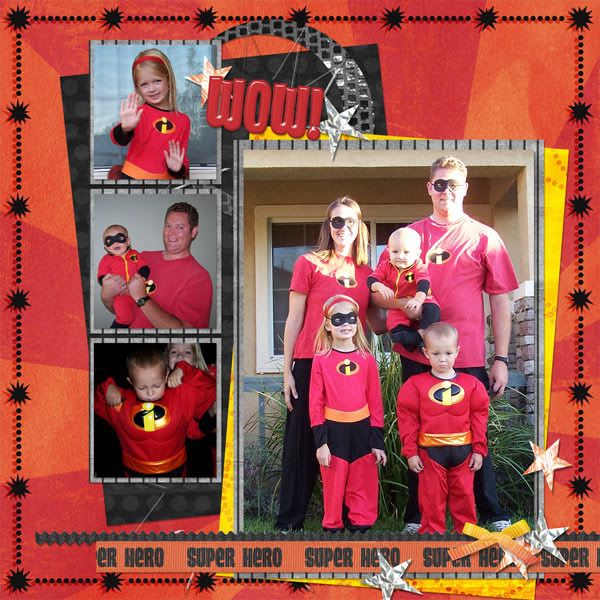 I think for this one I also used Booville by Brandy Designs.
I've showed you this one before because this was a Hooked on Templates challenge, but I used: Beach Bum by WM Squared, Let it Snow by WM Squared and Purple Tulip Designs, Sunkissed by Abish Allen, and Octupus' Garden by Maelia Designs
Thanks for looking!