I had so much fun scrapping with my kits: Beyond the Sea and Day at the Lake! I'm loving my layouts and I hope that you have some fun pictures that will work with these pages too! First here's
Beyond the Sea Quickpages
, available at
Scrapbook-Elements
at 25% off for two days until Monday night. The masks were so fun to work with.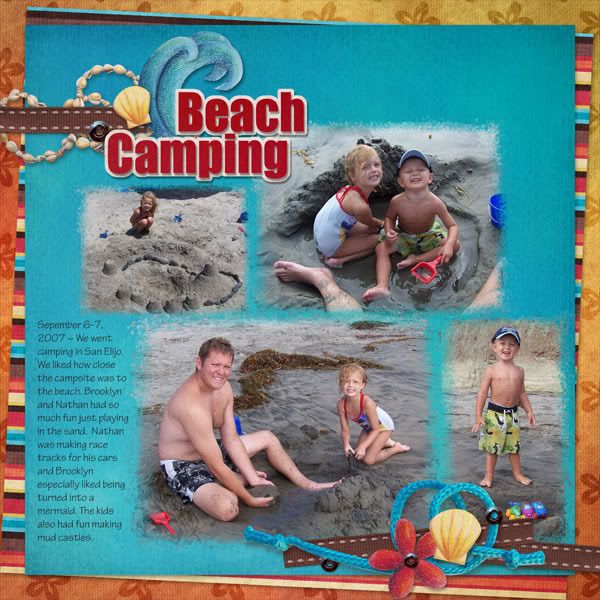 So fun to use the mermaid!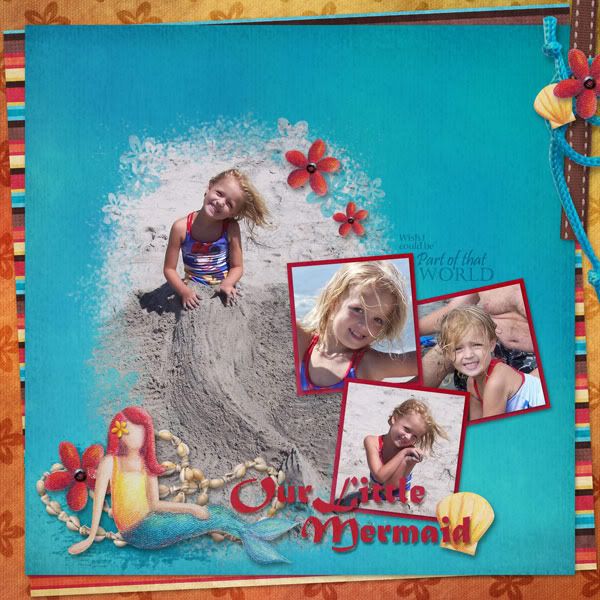 How do you like the wave/splash effect of this mask:
And here are some favorite photos of my two oldest.
It is always such an accomplishment to get another event scrapped! We love it when we get a chance to go to the lake.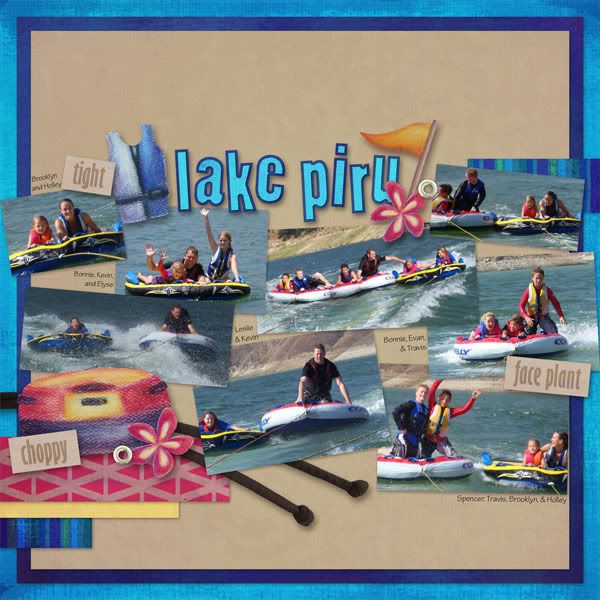 Yea that's me wakeboarding! It was pretty choppy that day. We tried to get up early when it's usually glassy, but there was too much fog! Can you imagine? In July! Someday we'd love to get our own boat....someday...Well here's the two page effect: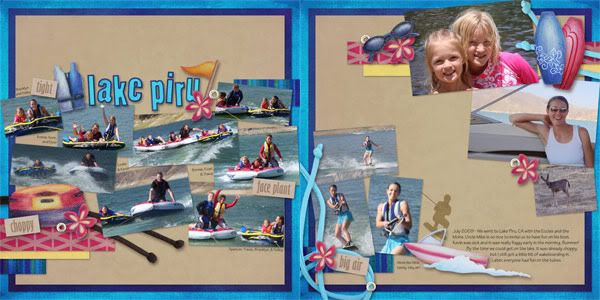 And here's my cutie. The quickpage for this one comes with the mask and without.