How are your goals coming along? I didn't quite meet my goal last month. My goal was to scrap 6 events. I only did 5, but it was 9 pages. Yesterday, March 1st, I finished up 4 pages that I'd been working on so I've got one event done already this month. I'll try to make up for not meeting my goal last month by doing 7 events this month. I'm already off to a good start!
Well here's a template to help you get motivated to get some scrapping done. It is the Template Challenge at Scrapbook-Elements and you can download it from
HERE
.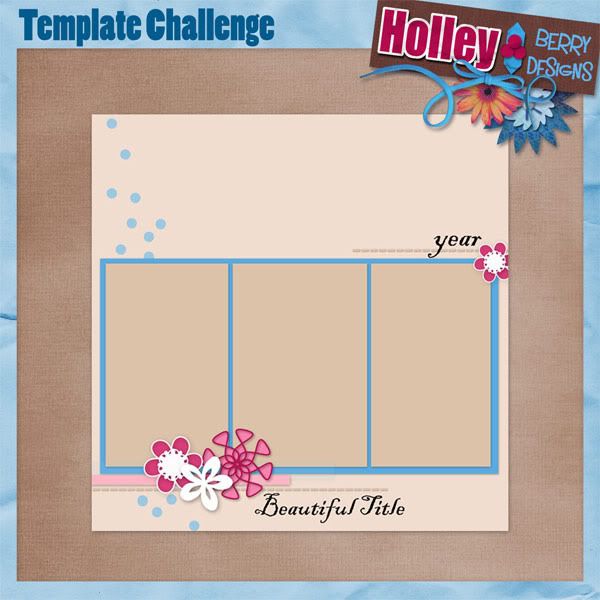 Here's my layout using Spring Dream by Ziggle Designs
Here is the prize for completing the challenge! I made some 4x6 inch birthday cards using
Take a Hike Mini Kit
,
Beyond the Sea Mini Kit
, and
Just for Kicks Kit
(that football will probably show up in my freebie element pack for Design Star Round 3).