I made some quickpages using my first kit from the Designer Apprentice contest at Digi Scrap Addicts. The Daffodil Principle Quickpages are now available at Scrapbook-Elements and will be 25% off until Monday night.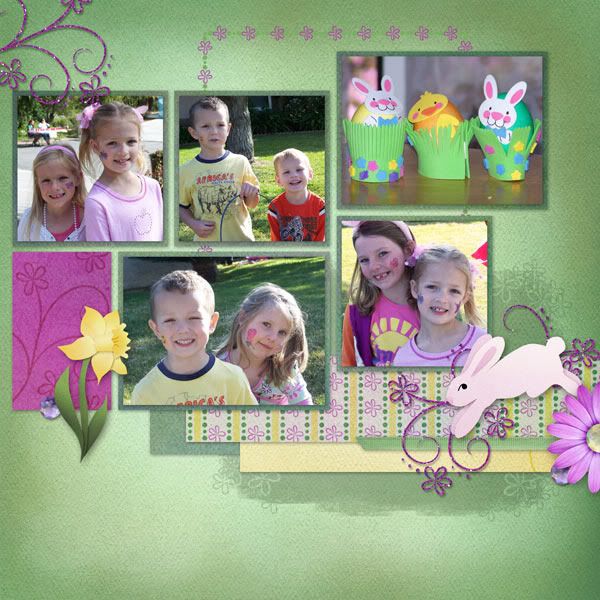 I also made another temple set: West Pacific Temples. This element pack includes five LDS (Latter-day Saint) temples based off of the temples located in the western part of the USA. There are three temples from Washington: Seattle, Spokane, and Columbia River. The other two temples are in Portland, Oregon and Laie, Hawaii. The temple based off of the Spokane, Washington temple looks like several other temples, including Medford, Oregon; Monticello, Utah; Fresno,California; Kona, Hawaii and probably others. These elements can be used for many different purposes. Scrap your pictures of visits to your local temple, wedding photos, handouts for church, wedding gifts, wall art for your home, and so on.
I have two freebies this week! Here's my mini kit for Challenge 3 for Designer Apprentice. I had a lot of fun with this challenge. We were given a color palette, and we got to pick the theme. I don't know if I would ever pick these colors, but I loved working with them! Download no longer available.
And here is the add-on pack, also part of Challenge 3. Download no longer available.
Thanks for looking and Happy Scrapping. By the way, I'd love to see any pages with my designs, send me a link in the comments or email me!