I'm the
featured designer
at Scrapbook-Elements this month. That means that I have several products on sale for 30% off! Here are a few: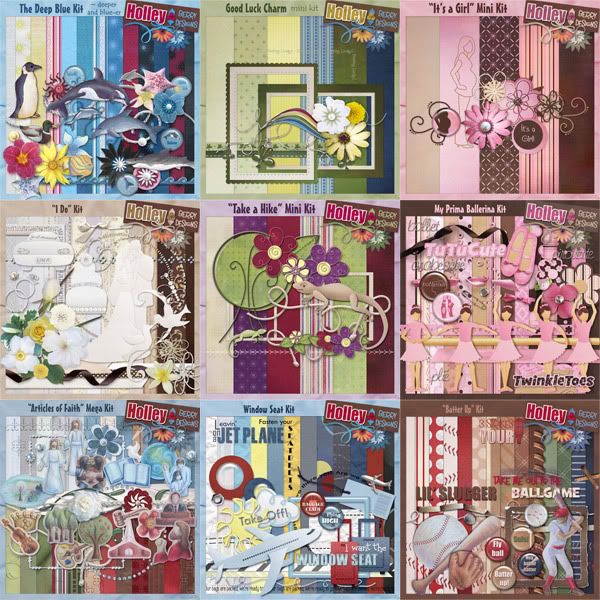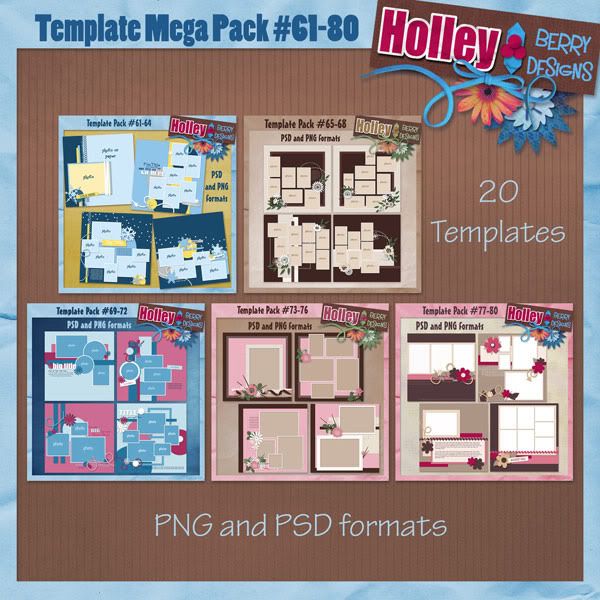 Here is the
link again
, but if you were to go the store from another link, make sure to click on Designer of the Month on the left side to get the discount. I also answered a bunch of questions for the newsletter. In case you didn't get the newsletter, here's the little interview:
1. How long have you been scrapping digitally? Technically since 2006 with a scrapbooking software, but I wasn't fully committed until 2008 when I discovered "freebies" and the online world of scrapbooking.

2. Do you paper scrap as well? Occasionally, when I need to scrap pictures that used to be hanging on the wall.

3. Tell a bit about what prompted you to start creating digital layouts. Once I had two kids I became pretty overwhelmed with keeping up on the paper scrapping. I loved the idea that I could scrap one page and print out 3 copies for 3 different books. Also, I love the look of stitching, brads, ribbons, etc. on layouts but I don't really enjoy working with itty bitty things. I love the look but don't love the time/cost it takes to get it.

4. What graphics program do you use primarily? Photoshop Elements

5. How would you describe your design style? I love bright colors and lots of blended color. It is very important to me that my designs are original and I am also very inspired by real paper scrapping. I don't like overly cutesy, but themes do inspire me. I try to go for more of a simplified and modern look than cute.

6. How would you describe your scrapping style? I like to be illustrative but not redundant. I like a simple, clean look that focuses on the photos. Also, everything has to match—that is one thing I LOVE about digital scrapbooking. I can always change the papers or elements to match my photos.

7. What do you do with your finished layouts? How do you print? What size? I get my layouts printed (or the goal is to eventually have them all printed). Mostly I print 12x12, but I have done some of my kids' books in 8x8. Also, I have my layouts on my screensaver.

8. Tell us a bit about yourself, your family, your work, etc. I am a stay-at-home mom. My husband is a realtor and I have 3 kids, ages 7(girl), 5(boy), and 2(boy).

9. What other hobbies do you have besides designing and digiscrapping? I enjoy singing, playing the piano, exercising, painting, and reading.

10. What are your favorite movies or TV shows? My favorite TV shows are Chuck and Glee. I loved Ironman and one of my all time favorites is Princess Bride.

11. What is your favorite food... "real" and "snack". My favorite food is chicken stir fry and my favorite snack is graham crackers and milk, unless I'm in the mood for pretzels and chocolate chips (that's usually at night when we don't have any Lindor chocolate in the house).

12. What is the most unusual bit of information about you that makes you unique? I live and breath my to do list. I love to organize and reorganize my life. That's not to say I'm always organized, I just love the process of organizing.
List any other random things about you. Can be listed simply as words if you like.
One of my favorite books is The Goose Girl by Shannon Hale. I LOVE Wicked the musical. My favorite Twilight book was the unfinished Midnight Sun. I hope she finishes it! I would love to take swing and salsa dance classes with my husband (and he wouldn't mind!).